If requested by Support, you can copy your current WP-Members settings to send in for troubleshooting issues.
To retrieve the plugin settings, go to the main WP-Members Options tab and click the "Get Settings Information" button in the "Need Help?" meta box: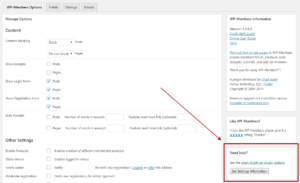 In the popup dialog, click the "Click to copy" button to copy the information to the clipboard.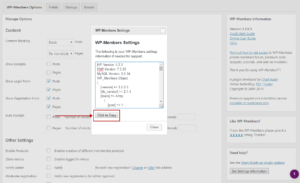 Open a plain text editor such as Notepad and paste the information.
IMPORTANT:
Save it as a text file. Please use plain text. Do not use rich text (rtf) or Word (doc/docx).
Send it as an attachment with your support email. Please DO NOT paste it directly into your email.