If you need to look up your installed license key or if you need to remove it, go to the main settings tab under Settings > WP-Members > User List.
At the top of the screen, you will see information regarding your license key and expiration. Click the "Remove License" link to open the license dialog.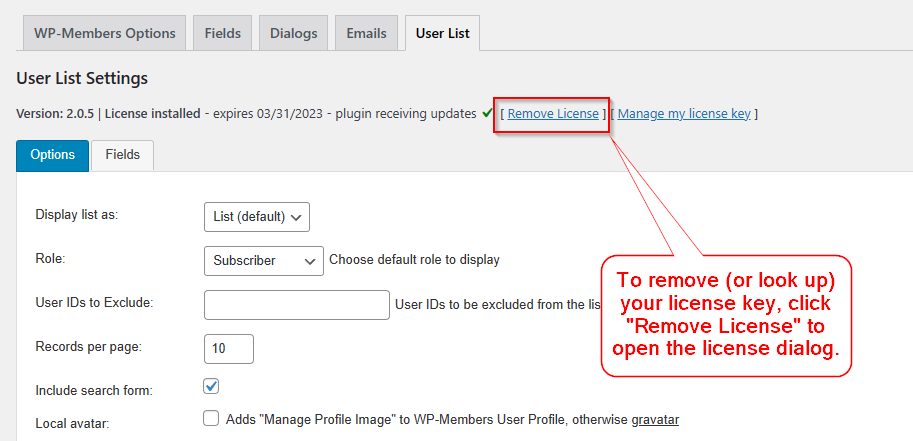 Once you have opened the dialog, you will see your license key displayed.
If you need to remove or delete your license key, click "Delete and Deactivate License".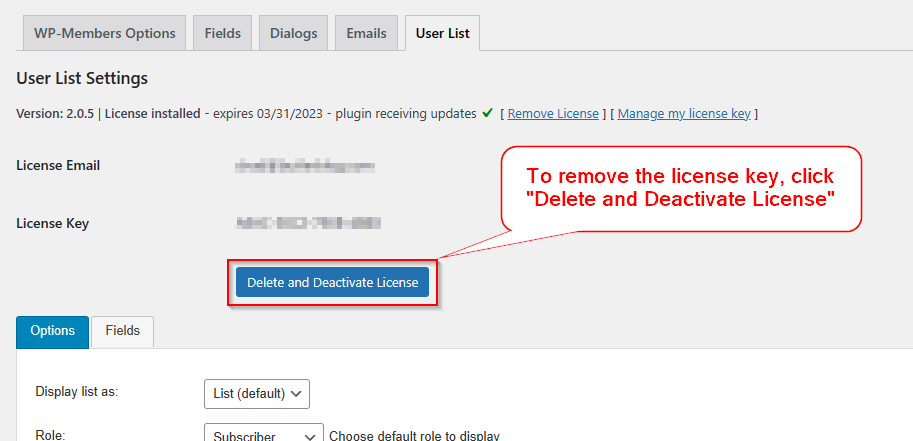 IMPORTANT: The expiration date you see is locally stored. Sometimes this may get out of sync if your WP instance has not recently queried the license key server. This date is only used for reference and does not determine whether updates can be served. If it is out of sync, don't worry – it will refresh eventually.